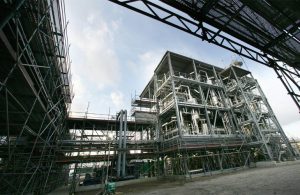 Through the customer BDI-BioEnergy International GmbH, at the end of the June we supplied High-Pressure Shut-off Valves V46.2 and High-Pressure Lift Check Valves Z15.2 in stainless steel flanged design. We also had to provide catalogue sheets in Dutch for the order and arrange translation into Dutch for other materials according to customer requirements.
The new plant in Ghent will be the first plant in Europe capable of processing all kinds of raw materials, including fatty acids from the refining of vegetable oils, liquid residues from industrial processes, and even fats derived from sewage sludge from local municipalities, explained Roger Janson, President of agricultural supply chain at Cargill Inc.
The new plant will have a biodiesel production capacity of up to 115,000 tonnes per year. Construction of the new plant began in the October 2020 and is scheduled to begin in the June 2022.