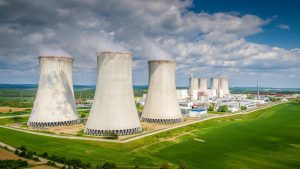 Despite the difficult conditions of the current period, during the month of March and April, the ARAKO Ltd. service department team worked on the shutdown of the first Temelin block, which was scheduled for 60 days.
On this downtime, for 6 weeks as an annual, our service department technicians cooperated with ŠKODA JS a. s. they carried out revisions of industrial valves of our and foreign production, further carried out overhauls of Globe valves with bellow, Pneumatic control valves, Qiuck-acting globe valves produced by ARAKO, as well as replacement of spare parts such as bellows sets, spindle nuts, bearings, etc.
The scope of planned service activities during this downtime was one of the largest and is carried out once every six years. During the downtime, fuel replacement, reactor pressure vessel inspection, turbine inspection and safety systems were planned. These are just examples of the most important work that took place during the shutdown of the first block of the NPP Temelin. The checks completed by experts these days revealed that the pressure vessel of the reactor of the first block of the NPP Temelin complies with safety requirements and allows the plant to operate for the next decades.
During the coronavirus pandemic, strict measures were followed and, like other company activities, current restrictions are imposed on the servicing of nuclear power plants. Technicians throughout the power plant complex, including work on the primary circuit, had to adapt to various measures and restrictions. Of course, the work was in the veils. Staff also had to learn how to work with remote access, where a number of meetings and consultations were dealt with through various connectors and applications.
ARAKO Ltd., is a qualified supplier of ČEZ, a.s. and ŠKODA JS, a.s. for the design, development, production of service and supply of industrial valves and as evidence of long-term satisfaction by ŠKODA JS a.s., we already have a signed contract for further cooperation during the impending shutdown of the second block of the NPP Temelin.