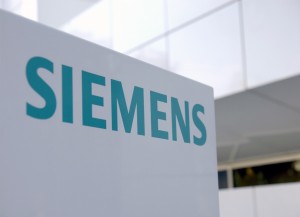 The cooperation between ARAKO spol. s r.o. (belongs to the engineering division of the corporation Rosatom – Atomenergomash) and Siemens AG, Germany, has reached another milestone: "In spring 2016, based on negotiations with representatives of Siemens AG in Mülheim, ARAKO acquired a very significant contract for deliveries of globe valves and blow-out devices for Egyptian projects Burullus, Beni Suef and New Capital Power Plants. Deliveries will take place at the end of October and their total value is about 570 thousand EUR" said the deputy commercial director of ARAKO Petr Hlaváč.
We have been cooperating with the company Siemens since 2007, however, the volumes increased severalfold over the past few years. ARAKO products serve as parts of the Siemens turbines for projects in which they participate all over the world – from Chile, across the United States and Europe to the United Arab Emirates, Israel or South Korea.
Course of execution for the Egyptian power plants contracts, called megaprojects by Siemens, was carefully monitored from the German side. Representatives of this global company participated in several checkpoints in Opava, the final inspection took place last week. "The pieces were prepared even in advance and were accepted without any objections. We expect that the project Egypt will become another excellent reference at Siemens," adds Petr Hlavac.