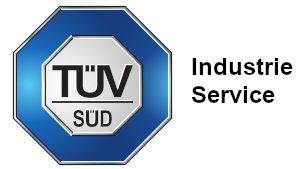 At the end of April, ARAKO underted an audit in which we renewed certificates according to EN ISO 3834-2 and german technical regulation AD 2000 Merkblatt HP0 in the presence of a certified auditor.
In accordance with EN ISO 3834-2, ARAKO has been successfully audited and meets the conditions for granting a certificate "in the field of complex quality of welding of metal materials". We can continue to weld to the extent specified in the annex to this certificate.
German technical regulation AD 2000 Merkblatt is intended for manufacturers of pressure vessels. The manufacturer is subjected to an audit to verify the technical prerequisites for the supply of products to the pressure area. Upon receipt of the certificate, the manufacturer is entitled to carry out activities and deliver materials to manufacturers of pressure vessels manufactured according to AD 2000 Merkblatt within the scope of this certificate.
The checking and certification of manufacturers of materials and semi-finished products intended for the construction of pressure equipment is carried out in accordance with a set of regulations issued in Germany by the "Working Association for Pressure Vessels" (Arbeitsgemeinschaft Druckbehälter – AD). This certification is often required by customers in Germany.
Certification activities are carried out by inspectors on the basis of mandates granted to them by the certification and testing site TÜV SÜD Industrie Service GmbH.