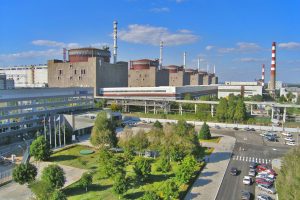 Despite strict epidemiological measures to protect workers and restrict foreign travel, in August, after successful online acceptance and testing of goods, we exported 110 nuclear valves to the 1st block of the Zaporozhye NPP.
The Zaporozhye NPP is the largest nuclear power plant in Europe, located on the banks of the Kachov Dam in Ukraine. This year, in addition to regular supplies and supplies of spare parts, were delivered in August shut-off Globe Valves with Bellow A10, shut-off and regulating Globe Valves with Bellow A20 and A21 and Check Valves A30.
In order to continue to realize the supply of nuclear valves to Ukraine, we had to extend in May the decision of the GP NAEK Energoatom to approve a supplier to the Ukrainian nuclear power plants – Zaporozhye, Rovno, South Ukraine and Khmelnitskyi. More information can be read HERE.