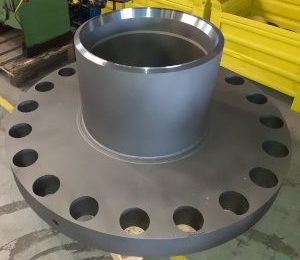 In late 2020, we supplied pickling and blow-out device of new design for the project of construction of combined-cycle natural gas power plant "Mattawoman" via our customer Siemens Energy, Inc. Once completed, this power plant with an output of 859 MW will be able to supply energy for about 859,000 homes in the Maryland / Washington D.C. metropolitan area.
The special product made in ARAKO – pickling and blow-out device, was newly designed and modified in 2020 to better meet the requirements of Siemens Energy Global GmbH & Co. KG and delivered in mid 2020 to projects in Japan and Pakistan.
Panda Mattawoman Power Project
Panda Power Funds intends to build, own and operate an 859 MW combined-cycle natural gas power plant in the industrial zone in Brandywine, Maryland. The Panda Mattawoman power plant will use advanced emission control technology, and is expected to contribute about $1.2 billion to the local economy during construction and the plant's first 10 years of operation. The gas plant will create approximately 700-800 jobs in building industry, 25 permanent jobs to run the facility and 32 support jobs outside the facility.
The Mattawoman plant will also be a "zero liquid discharge" plant, returning no wastewater to a water treatment facility and subsequently preventing discharge of harmful nutrients into the Chesapeake Bay. In addition, potable water will not be used for the operation of the plant. The generating station will instead use recycled municipal wastewater for cooling purposes in order to help maintain natural supply of drinking water in Maryland.