Management
Pavlína Koligová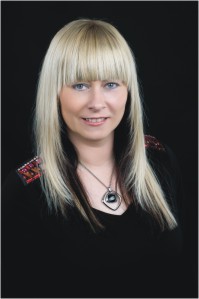 Personnel Director
OUR AIM IS TO BECOME A PROVIDER OF EFFECTIVE COMPREHENSIVE SOLUTIONS, WHICH INCLUDE DESIGN, MANUFACTURE, SUPPLY, INSTALLATION, ENGINEERING AND SERVICE FACILITIES FOR NUCLEAR AND THERMAL POWER PLANTS, OR FOR PETROCHEMICAL AND OTHER INDUSTRIES.
WE WILL CONTINUE TO STEER OUR ACTIVITIES TOWARDS PROSPERITY, STABILITY AND FURTHER DEVELOPMENT OF ARAKO.
WE WILL ACCEPT ALL CHALLENGES AND MAKE USE OF ADVANTAGES, THAT THE PRESENT BRINGS.